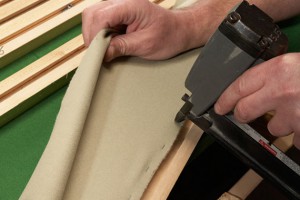 Use our trained billiards table technicians to have your table professionally assembled, broken down, recovered (re-felted) or moved.
We have the tools and the experience needed to take care of any type of service, from a small pool table to a full size 12ft snooker table.
We can accommodate any pool table, snooker table or pyramid table moving situation, feel free to call with any questions or concerns.
Our billiard service work prices are the most competitive in Cyprus. Call us on 99491956 or contact us for a quote on any of the following and we will be ready to schedule your appointment:
· Billiard Table Move
· Billiard Table Assembly
· Billiard Table Cushion Replacement
· Pocket Replacementor Repair
· Billiard Table Breakdown
· Billiard Table Recovery (Re-Felting)
· Billiard Table Re-level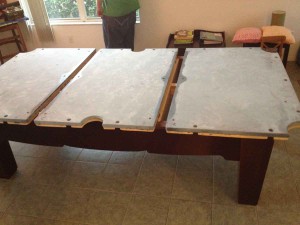 Billiard table recovering requires partially taking the table apart, we remove the rails and pockets while pulling the old staples. While we have the cloth off the slate, we will re-level and seam the slates and frame as part of the recovering process (No Extra Charge). Billiard table rails have a wood or rubber strip called a feather-strip that holds the cloth in place if when recovering we find a problem with the feather-strip we replace them, we never reuse damaged wood feather-strips by nailing them or taping them together.  If you are thinking about recovering your table give us a call, estimates are always free and I would be happy to answer any cloth/felt questions you may have!  We will also level your billiard table for free with a recover service…….
(84) views