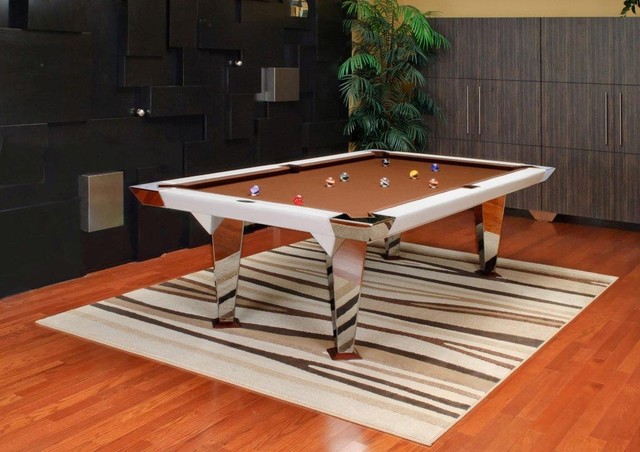 The MILANO by MITCHELL * Exclusive Billiard Designs *
Pure White Cow Leather and High Polished Stainless Steel Legs and Corners. Brown Billiard Cloth.
Products Description
We have so many designs to choose from and so many customizations to take advantage of that it is impossible for us to show you everything. Our latest video on Youtube highlights some of our best creations in their new homes.
(237) views