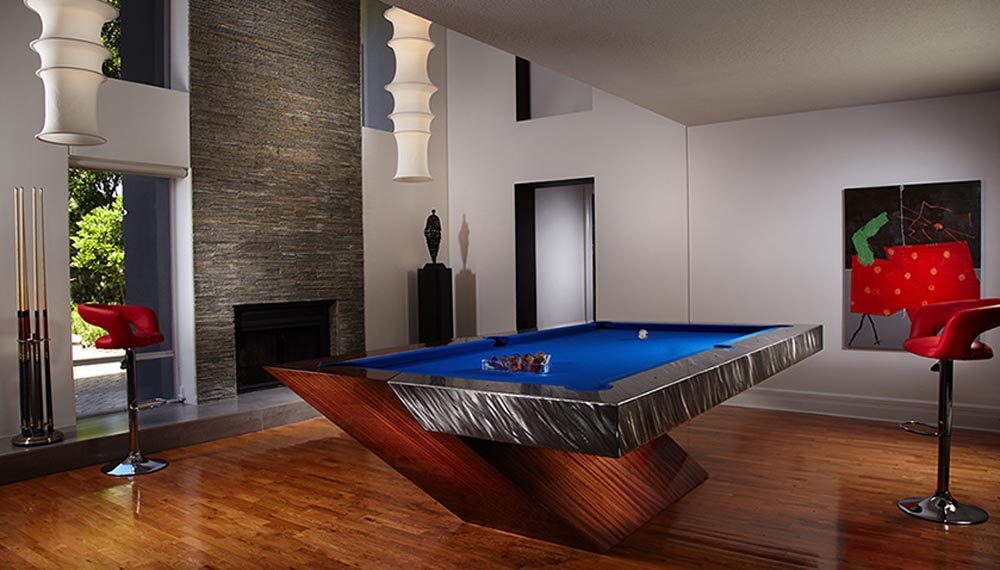 The CATALINA by MITCHELL | Exclusive Billiard Designs |
The unique cantilever design give this table a different look from every angle in your billiard room.
High Energy Stainless Steel combined with Sapele veneer base, make this table a one of a kind!
Products Description
Every MITCHELL Pool Table is hand crafted and custom made to order.
We can create any style you are looking for:
Contemporary Pool Tables
Ultra Modern Pool Tables
Mid-Century Modern Pool Tables
Sophisticated Pool Tables
Art Deco Pool Tables
Traditional Pool Tables
Industrial Pool Tables
Art & Glass Pool Tables
Leather Pool Tables
Heltzer Pool Tables
We have so many designs to choose from and so many customizations to take advantage of that it is impossible for us to show you everything. Our latest video on Youtube highlights some of our best creations in their new homes.
(244) views