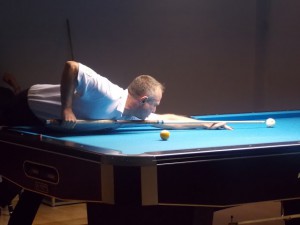 Costas is available to coach locally at the Century House of Billiards. Rates start at €15 per hour.
Costas Konnaris has been involved in Pool & Snooker for over 30 years as a player, Billiards club owner and coach. He has been coaching since the opening of Century Billiards Club in 1993!
As a player has participated representing Cyprus in 15 European Snooker Championships, 13 World Snooker Championships, 5 European Team Snooker Championships.
He also represented Cyprus as a Pool player in 1 World Championship, 2 European Championship and 6 Euro Tour.
To book a lesson or if you may need more information don't hesitate to call Costas on 99491956 !!
(47) views