Our Snooker and Pool Club in Limassol Cyprus.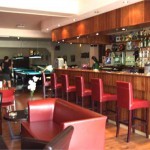 Are you looking for a Snooker & Pool Club in Limassol, Cyprus?
Century House of Billiards is the place for you. The Century House Of Billiards was established in 1993 and is the most successful Snooker & Pool Clubs in Limassol, Cyprus. We are perfectly situated in the heart of Limassol, the second biggest town in Cyprus. Run and owned by Costas Konnaris, Cyprus Snooker Champion for more than 10 years.
Are you interested to learn the basics of Pool or Snooker. Visit our coaching page !!
We take reservations and can accommodate corporate, private parties and group events. We provide the best facilities for a fun, relaxing and entertaining environment. In our club you will be able to use, 3 Riley Aristocrat Snooker Tables, 8 Brunswick American Pool Tables and big Plasma TVs to watch all your favourite sports games, tournaments and competitions.
We now also hold every Thursday 9-Ball friendly handicap competition. Please come and join us for lots of fun!
Also join us at our relaxing and renovated bar and lounge for a selection of refreshments. Our prices are about the most reasonable you are likely to find for Snooker & Pool Clubs in Limassol, Cyprus. Please feel free to play a game of Chess, Backgammon and Cards with a friend or one of our member of staff.

Upstairs we have 3 private rooms with 2 Snooker Tables and 3 American Pool tables that have just recently been refurbished and are as good as new! Come and play on our new tables and experience the meaning of Professional and Quality . Either you would like to just play for fun or enter one of our frequently competitions, the facilities at Century House of Billiards are exactly what every player is searching for.
For all our Snooker and Pool players, please note that we have a big demand of request from players to play friendly games with new or existing customers. We are happy to arrange these games for you at any time that is convenient for both players. Please contact us as soon as possible to make the appropriate arrangements.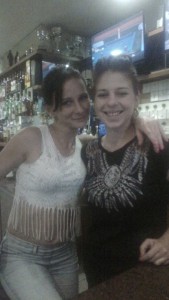 Are you looking for a place to buy Cyprus Pool tables?
Visit our Products Page to view our collection of Pool Tables, Pool Cues, Snooker Cues and a full range of accessories for Snooker and Pool.
We are also members of the Cyprus Billiards & Snooker Federation and we hold weekly along with monthly local club and Cyprus Tournaments for 8-ball, 9-ball and Snooker.
Our friendly staff are always here for you. We look forward to seeing you very soon.
(107) views